Main content starts here, tab to start navigating
Our Story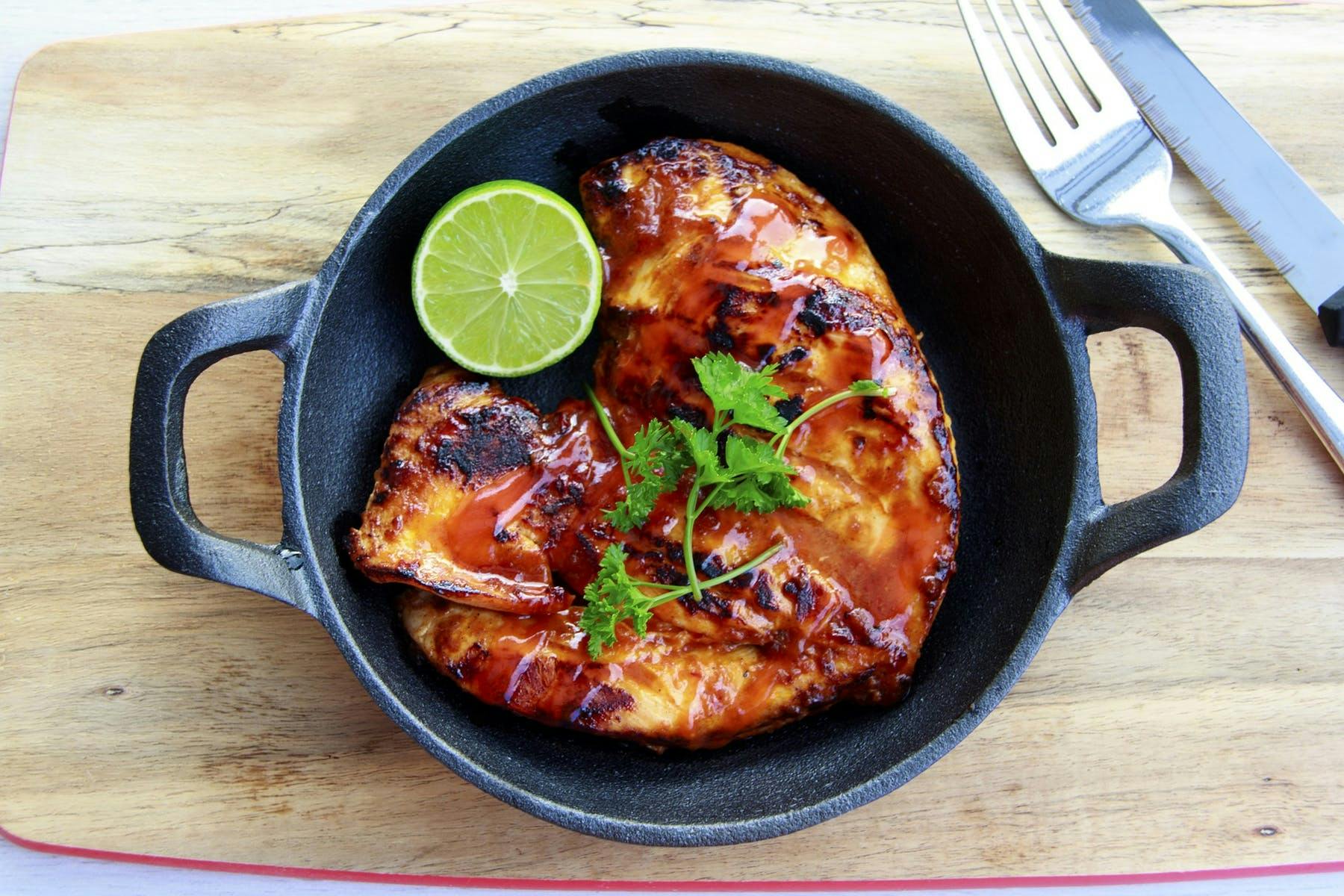 Meet the Business Owners
Jay and Michelle T.
When Carlisle County's John Mike Ford entered Paducah's first-ever BBQ on the River, he didn't realize the impact it would eventually have on his family. Ford's daughter Michelle, remembers that first competition 21 years ago. Since that time, she's met her husband, Jay Tapscott. "Jay and I married 15 years ago, and he too loved cooking. We would go to competitions all over the United States and Dad taught Jay how to BBQ. The rest is history."
For a few years, Jay and Michelle created their own team called KY Smoking Crew. "We had a family friendly competition. In one contest Ky Smoking Crew would finish first and J-Mack Cookers would finish second. Then, in the next contest it would be vice versa."
Jay wanted to open his own restaurant for 13 years, but it wasn't until November of 2015 that his dream became a reality.
J-MACK stands for Jay, Michelle and Crazy Kids.
Our Specialties
We serve award winning Pork, Ribs, Chicken and Brisket everyday! We also have Papa's Chili Dog, J-Mack Dog and our own homemade J-Mack BBQ Chips
View Our Menu
Our History
Established in 2015.
With awards in Alabama, Tennessee, Missouri, Kentucky, Paducah's BBQ on the River (Grand Champion) and many more, after 21 years of cooking on the circuit J-Mack BBQ has settled in Gilbertsville, KY and we are turning our love for BBQ into a brand new restaurant and we are ready to serve you today!
Visit Us